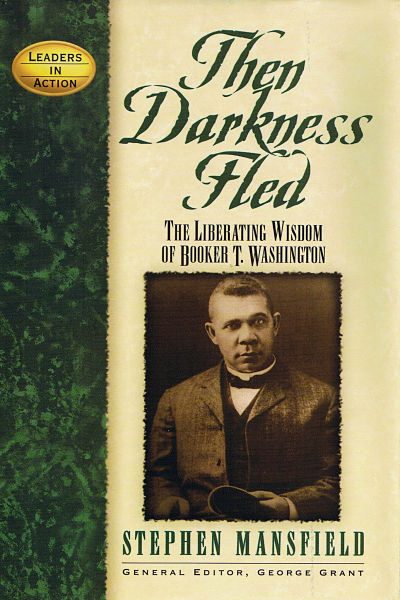 Then Darkness Fled
There is a question every rising people group in the world has to answer: after we have our rights, how do we earn respect and prosperity?
Booker T. Washington answered this for black Americans emerging from slavery. He said that blacks must make themselves valuable to society through character and industry, through skill and productivity. He was right then and he is right now—and not just about black Americans.
His story is inspiring. He was born into poverty and ascended in the world largely through self-education. He became the first black college president in the United States, the first black man to dine in the White House, and the most famous black man in the world in his day. Yet he never ceased stressing humility, hard work, patriotism, faith in God, and education as the hallmarks of a happy, successful, meaningful life.
I love Booker T. Washington and I love what he taught. May a new generation light their lamps from his torch and build the quality of lives he envisioned.
"Booker T. Washington proved to be more than simply 'a missionary to his people.' As an educator with true vision, his combination of knowledge and practical skills in the schoolroom became the foundation for the civil rights movement and a beacon of hope for all people. This narrative is proof that effective leadership in education can vitally change the future course of events." – Kay C. James, Dean, Robertson School of Government, Regent University